Plastics and Resin Business
Leveraging the vast quantity of information at our disposal and our network of group companies, we have established a global supply framework for plastic materials, through which we identify and procure the most suitable material to meet our customers' requirements.
In addition to general-purpose plastics and resin, we also handle film materials and high-performance plastic materials in various countries, covering a wide range of commercial materials of high market demand. This allows us to offer proprietary services to our customers.
We also contribute to the protection of the global environment through the recycling of used bumpers.
Business model
We conduct integrated management of global production and logistics processes.
Based on our track record to date, we also introduce our customers to materials that best meet their needs.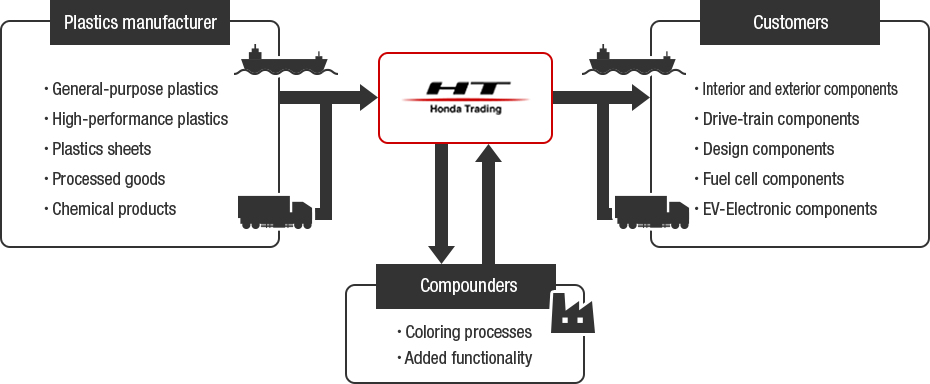 Used bumper recycling
We collect bumpers with defects caused in the car production process and used bumpers from car dealerships, and recycle them for use in the manufacture the raw materials for plastic auto parts.
Through this recycling of resources, we are helping to protect the global environment.


Trends in the plastic industry
With the global expansion of demand for automobiles, demand for plastics for use in plastic parts is also growing.
With the automotive industry undergoing a once-in-a-century transformation, demand for functional plastics is on the rise. The factors behind this increased demand are efforts to further improve fuel efficiency through weight reductions and the growing use of electrical components.
Our strength and features
Global network of the plastics business
The Honda Trading Group's global network enables us to develop a wide range of businesses in each region.
We will propose materials that best suit our customers' requirements, and realize the stable supply of plastic materials.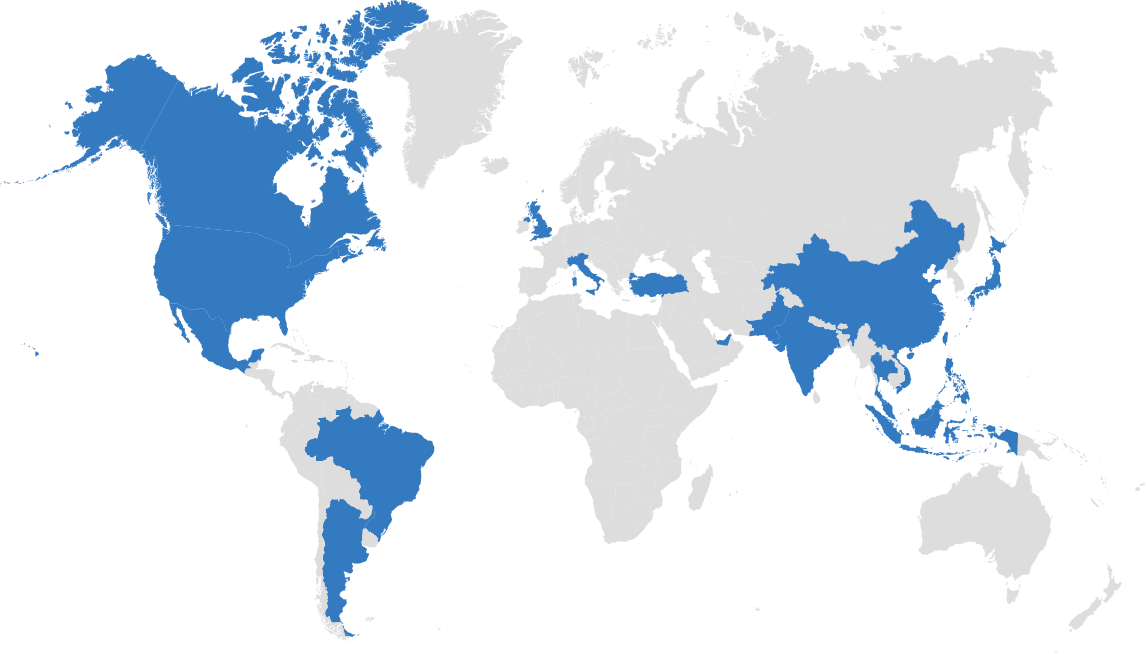 Click on a country name to view information on HT Group companies.
Contract material inspection services 
In cooperation with materials testing agencies, we have launched a contract material inspection service to meet the standards required by the individual auto makers and parts manufacturers.
These services allow us to offer customer support in the early stages of their research and development.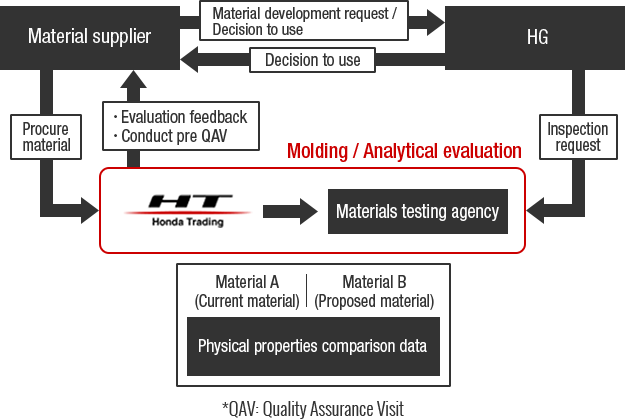 Major Commercial Materials Handled
We handle a wide range of products, including synthetic resins, chemical products, and chemicals for use in automobiles, motorcycles, and electrical appliances.
・General-purpose plastics (olefins, styrenes, esters, PET plastics, and recycled materials)
・Compounds
・Elastomers
・Engineering plastics
・Plastic products(decorative films, sheets)
・Chemical products (sealing materials, adhesives)
Growing prevalence of next-generation motors and our involvement
With the accelerating prevalence of fuel cell vehicles and electric vehicles, we will contribute to the realization of lower environmental burdens through the supply of electrolyte fluids and films for use in fuel cell stacks.