Equipment/Dies & Molds Business
We supply various types of production equipment, dies & molds, machine tools, consumables, and other supplies required by production plants, mostly across the Honda Group. We take full advantage of our global network to provide total coordination of equipment and dies & molds, coordinating everything from overseas feasibility studies to equipment procurement, transport, installation, and maintenance. Our expert knowledge and extensive experience allow us to make the best proposals to our customers. We are able to meet a wide range of customer needs, such as supporting customers' overseas expansion and reducing the costs of manufacturing.
Business Fields
・Procurement and supply of production equipment
・Manufacture and sale of dies & molds
・Equipment installation and after-sales services, etc.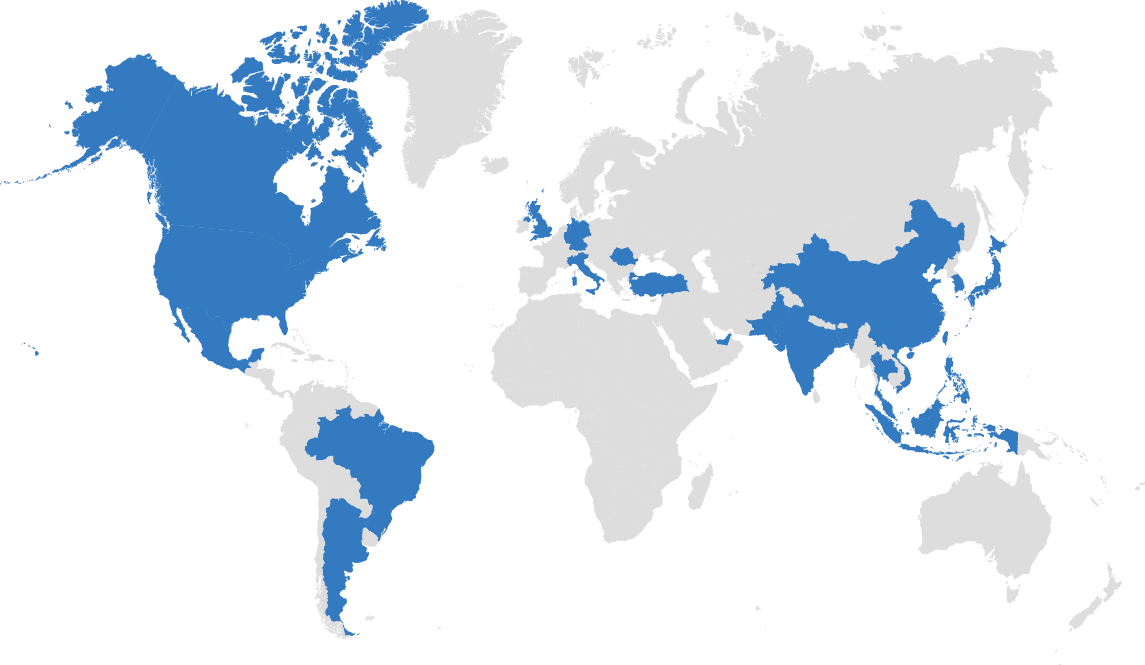 Click on a country name to view information on HT Group companies.
Strength/Features
The strength of our global network

Our unique group network allows us to offer total coordination of everything from procurement through to installation and after-sales services; our specialist knowledge means we can deal with security and export control management and handle the relevant laws, as well as respond quickly and accurately to sudden changes.

Globally optimized procurement capabilities achieved by strengthening regional partnerships throughout the world

The Headquarters has enhanced regional partnerships globally by supporting individual regions and acting as a liaison between regions, with the aim of improving the quality of service.
By sharing state-of-the-art technology and information from leading manufacturers and strengthening our administrative support and coordination functions, we have been able to procure equipment matching customer needs from the most suitable third party countries, while contributing to the reduction of customers' investment costs.

Proposal-style sales service offering a rapid response to workplace needs

In Japan, we have dispatched equipment business specialists to our offices in Tochigi, Hamamatsu, Suzuka, Fukuoka, and Kumamoto and built a system that allows us to respond quickly to customer requests, such as equipment maintenance.
We will meet the expectations of potential customers by making proposals that go one step further.

An integrated service for mold manufacturing

We identify the manufacturer that will best suit the detailed requirements of each customer in consideration of the components being manufactured and the location where the die or mold is to be installed. We contribute to total cost reduction by carrying out overall management, from manufacture of the dies and molds through to progress management and delivery, and even support for installation at the production facility.

Thorough quality control

Honda Trading works alongside manufacturers in order to improve management capabilities, including by introducing experienced engineers to manufacturing companies that it invests in, so that it can implement thorough quality control and progress management from the design of the press die, casting metal, inspection equipment or DC mold, through to processing and finishing.
Our Services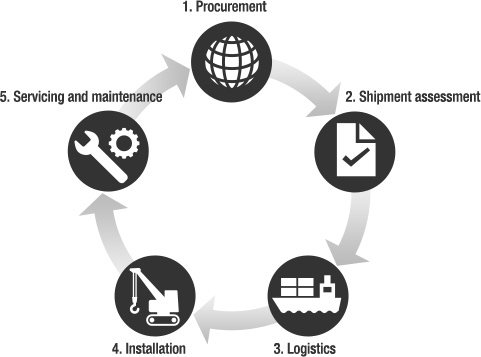 1. Procurement
Factory machinery: Through our global procurement, we make proposals from an extensive product range.
Molds and dyes: Through integrated metal mold production by our partner manufacturers, we conduct total progress management from acceptance of order through to delivery, to reduce customers' investment and costs.
2. Shipment assessment
To deliver the best quality, we conduct pre-shipment assessment, witnessed by the customer.
3. Logistics
We select the best logistics methods to meet the requested delivery point and make prompt delivery at the best cost.
4. Installation
When the machinery is delivered to the factory, we make all of the arrangements from the preparation stage through installation and confirmation of operation.
5. Servicing and maintenance
We offer maintenance support after installation at the customer's request.
Equipment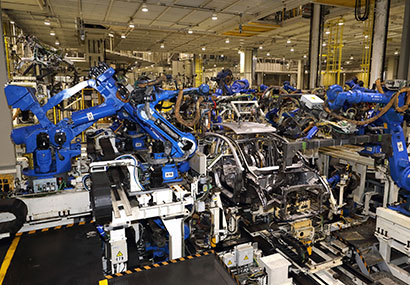 Car Body Domain
Machinery and peripheral equipment needed to manufacture car bodies.
・Press: Pressing machines, destack feeders, washing machines, etc.
・Welding: ABCD zone welding equipment, conveyor equipment, etc.
・Plastic molding: injection molders, conveyor equipment, etc.
・Painting: painting line equipment, conveyor equipment, RB, etc.
・Assembly: conveyor equipment, brake fluid injection equipment, etc.
・Vehicle quality inspection: various testing equipment, etc.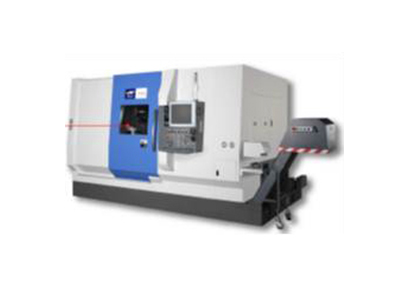 Powertrain Domain
Machinery and peripheral equipment needed for manufacture of car engines, transmissions, etc.
・Processing: Numerically controlled processing machines, grinding machines, press-fitting machines/pressure gauges, washing machines, measuring/inspection equipment.
・Casting: HPDC, LPDC, GDC, melting furnaces, heating furnaces, holding furnaces, heat treatment equipment, mold-shaping equipment for sand molds, conveyor equipment, etc.
*HPDC: High Pressure Die Casting LPDC: Low Pressure Die Casting GDC: Gravity Die Casting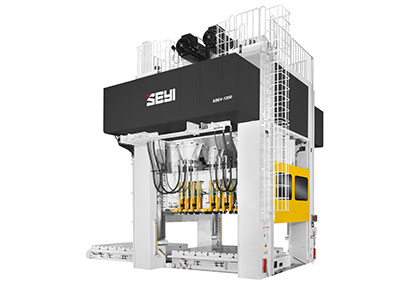 Overseas equipment
Overseas procurement of car body/PT equipment, MRO products, and in-factory fittings, and cost reduction proposals
Injection molding machinery(Taiwan)
Painting equipment(China)
Sound-proofing equipment(China)
Numerically-controlled processing machinery(Taiwan, India)
Die spotting(Taiwan, Korea, China)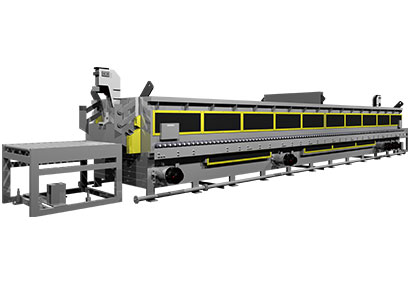 Other production equipments
Machinery, equipment, and peripherals needed at production plants
Incinerator
Hot-stamping equipment
3D printers
Die & Mold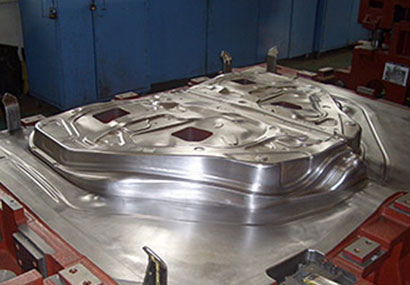 Press molds & testing jig, Resin mold, die casts and metal mold, etc.
Dies and Mold/Inspection Tools Manufacturing Subsidiary
Manufacturing companies in the Honda Trading Group are able to meet customers' die & mold requirements, from design and fabrication to installation. They also design and fabricate testing jigs for pressed-metal automobile components. We are expanding our business in this area on a global scale to automotive parts manufacturers and automobile manufacturers in various countries.
Case study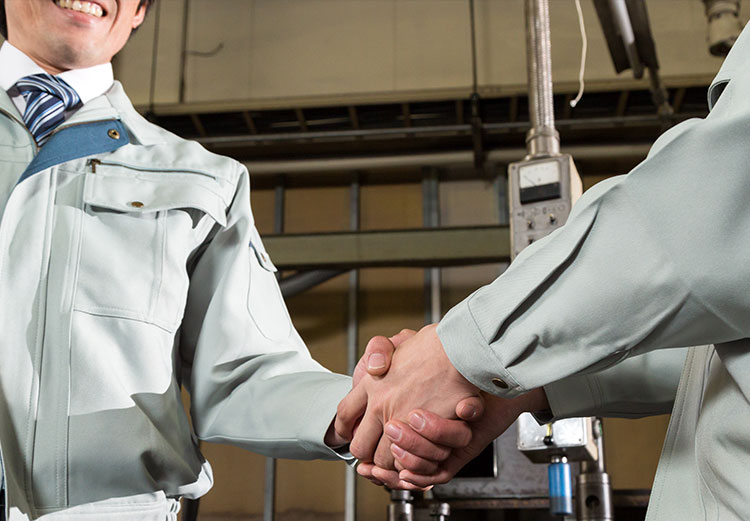 Through its group strengths, Honda Trading allays customers' concerns
In discussions with a press component manufacturing company with whom we already had dealings, we learned that, with the decline in the number of die & mold manufacturers in Japan, it had become difficult for them to source new manufacturers. When they proposed changing to an overseas manufacturer, they were unable to obtain approval within the company for the new supplier.
We immediately proposed our Group company, Yantai Die and Mold Engineering Co., Ltd., to the customer, and invited them to come and see the die & mold manufacturing process for themselves in China. The customer was satisfied with the quality, and we were able to win an order from them.