Platinum Group Metals Business
Honda Trading Group trades in platinum, palladium, and rhodium - precious metals that are essential to the automobile and motorcycle industries. These Platinum Group Metals (PGM) are used in catalysts that significantly reduce the harmful gases found in engine emissions.
We use our global PGM network to source and secure the PGM for Honda's manufacturing bases around the world and to manage the entire supply chain.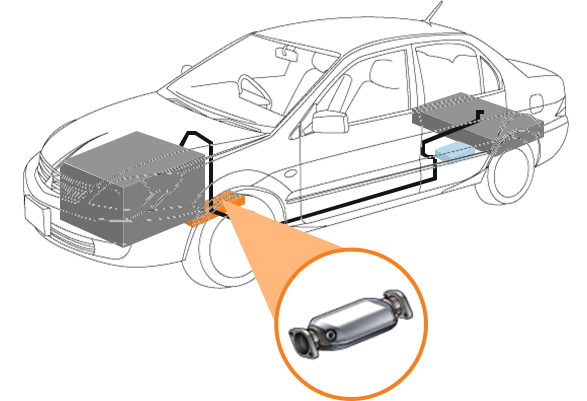 PGM used for automobiles
PGMs used in exhaust emission control devices called catalytic converters to reduce harmful gases from vehicle exhaust.
Global Network
Our global PGM business network includes mining companies, catalyst makers, smelters & refiners, specialty trading enterprises, and Honda factories in the following countries.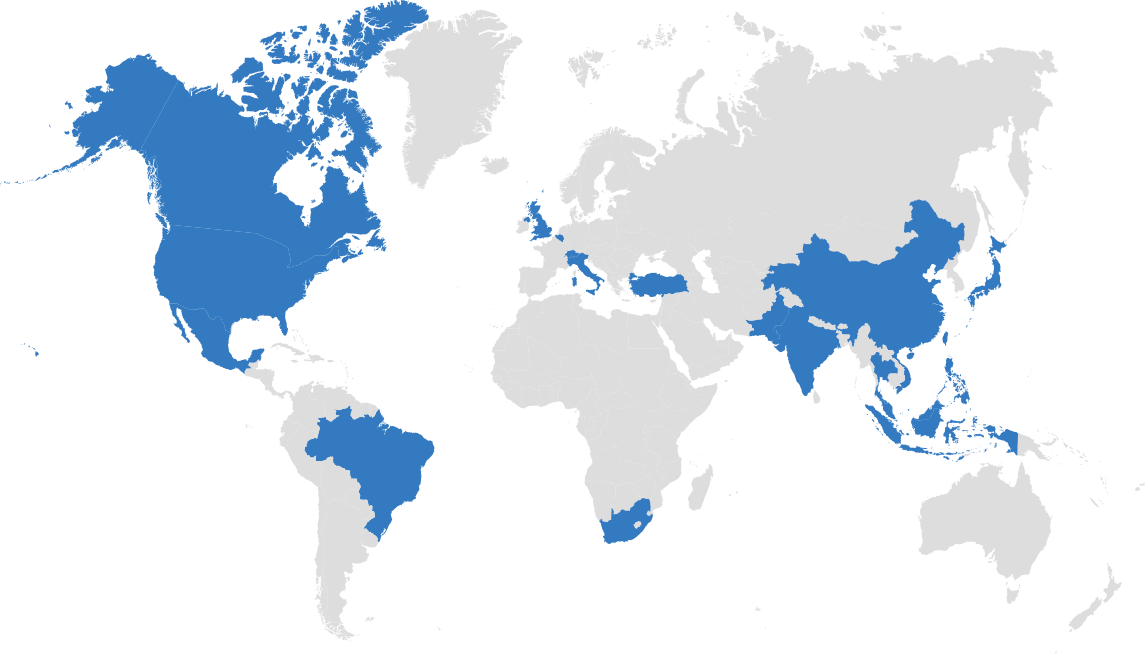 North Americas &
South Americas

Europe

United Kingdom

Turkey

Belgium

Switzerland

Middle East・Africa

South Africa
Click on a country name to view information on HT Group companies.
Strengths / Features of PGM Business
Supply Security through strategic alliances and effective supply chain management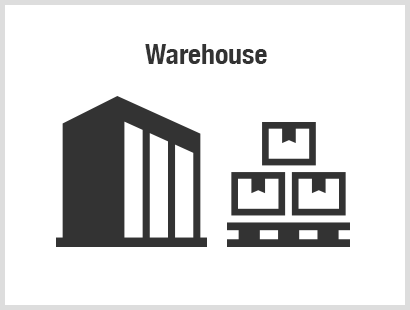 We source PGMs and manage our inventory based on forecasts for global demand in the Honda Trading Group.
Stable supply is achieved through Honda Trading's integrated management within the Honda global supply chain from upstream to downstream, including PGMs, catalysts, and converters.
A major trader in the global industry and market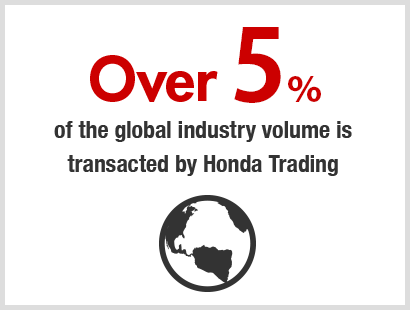 The PGM managed by the Honda Trading Group are strategically sourced by Honda Trading (Japan) and Honda Trading America.
The volume of Palladium and Rhodium transacted by the Group accounts for more than 5% of the entire global market demand of these precious metals.
Specialist knowledge and networks based on experience spanning more than 35 years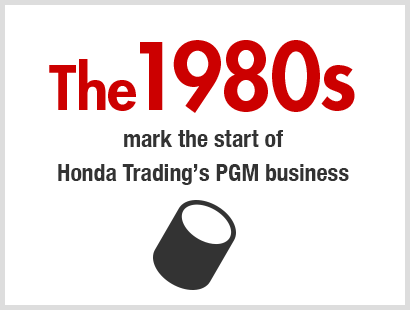 Honda Trading Group began the sourcing and management of PGMs in the United States in the 1980s.
Based on our cumulative expertise and specialist knowledge and through our strong industry connections, we provide optimal, innovative business solutions for our customers around the world.
We offer both comprehensive commercial systems as well as specific services* and functions indicated below:
・Global Market Perspective
・Mine Direct Business
・Distribution Speed Including Electronic Transfers
・Automobile Catalyst Industry Expertise
・Creative & Flexible Supply Solutions
・Price Stabilization
・Inventory Management
・Metal Leasing
・Network With Established Refiners
・Diverse procurement sources to counter risk
 *Some services may not be available in every country.