Parts Business
We procure a variety of parts used in automobiles, motorcycles, and power products from all over the world and supply them to the Honda Group and many other customers. We also use our global network to respond to our customers' needs on the ground, providing support for their production.
Further, through integrated coordination of services from the planning stage, we provide various services within the supply chain, such as proposals for optimal commercial distribution and appropriate inventory management. In this way, we are able to respond to our customers' diverse needs, including new business development and business expansion.
Global Network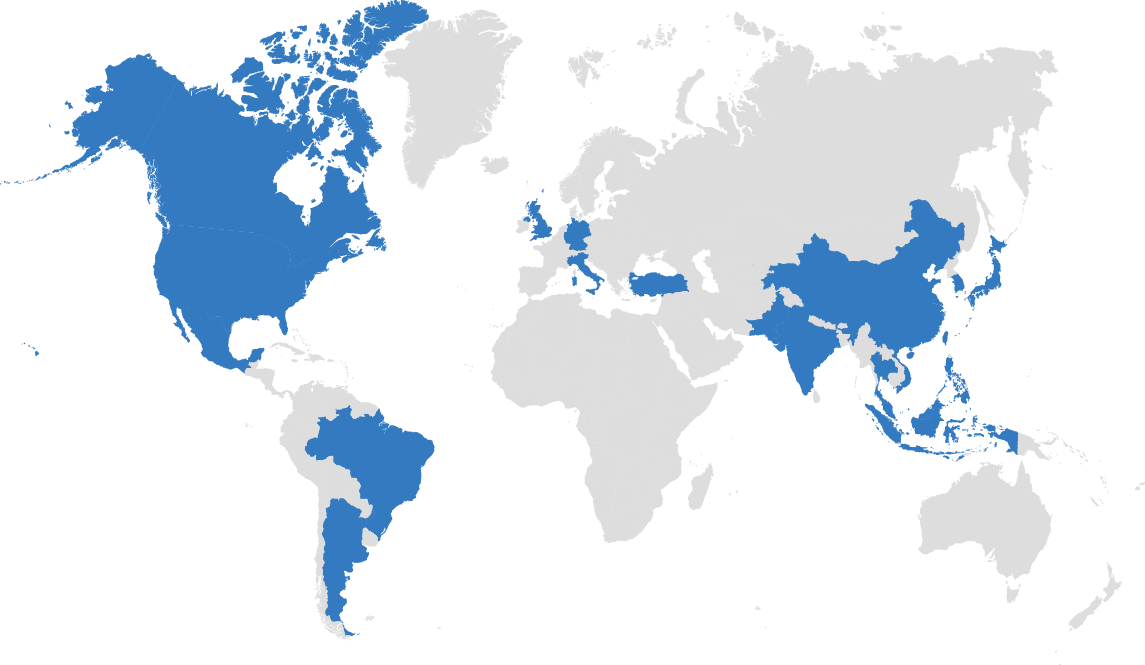 Click on a country name to view information on HT Group companies.
Our Strengths/Features
Connecting our customers with our global network of commercial distribution and information
Leveraging our network that stretches across the globe, we provide commercial distribution and local information services, providing support on the ground for our customers' production activities in each country.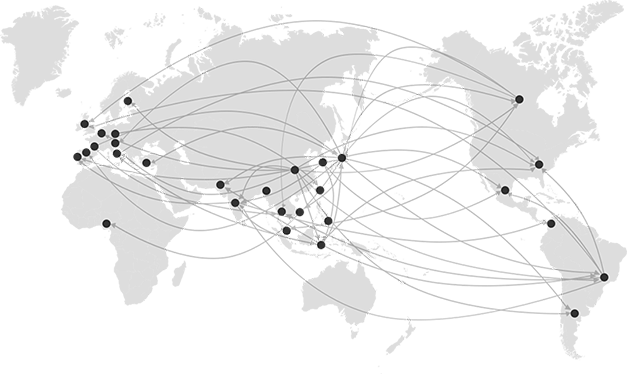 Liner shipping services
We are able to deliver parts at appropriate prices by collecting small-lot cargo bound for multiple customers and consolidating them into single liner shipments.


Example of Business Model
JIT (Just-in time) service
Based on our customers' plans, we forecast demand for each part and place orders in advance. Keeping stocks of parts imported from other countries in inventory enables us to deliver the parts that our customers need, when they need them and in the quantities that they need them.


Major commercial materials handled
We supply a wide range of parts used in automobiles, motorcycles, and general-purpose products.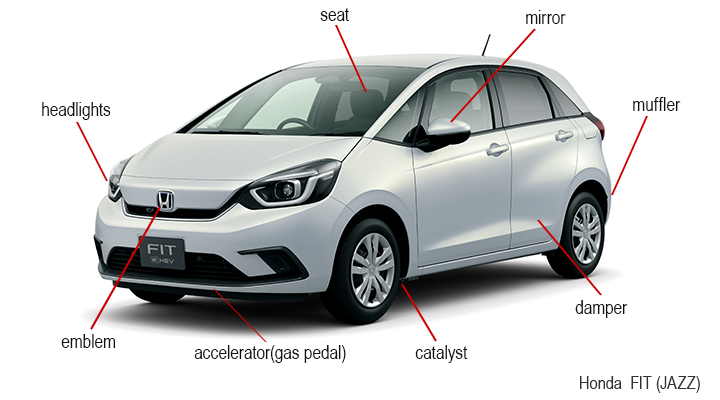 Motorcycle parts

Power product parts
Case study
Introduction of cloud system for global information services
We connect suppliers and our customers in our customers' global supply chain through the steady provision of and proposals for commercial distribution and local information.
In Japan, with the increase in offshore production by our customers and as their suppliers also move overseas, there has been a sharp rise in the number of commercial transactions between overseas countries that bypass Japan. In this new business environment, there is a stronger demand for global standardization and greater speed in parts operation services.
Amid this growth in overseas business transactions and logistics, our challenge is to find ways to provide our customers with information about orders and shipment progress in a timely manner.
We have met this challenge by standardizing the key points and rules of our services and operational management, which had previously been optimized to the local region of the Group's overseas bases, to create the ideal conditions for global operations. We also introduced a globally shared cloud system for the management of these standardized operations. This has allowed us to achieve information services and speed improvements for our customers.
The introduction of this system has enabled us to procure the parts required for our customers' production activities and to provide information about shipment status in a timely manner. With this, we are able to provide safer, more secure support for our customers' global production activities.